Clyde Muirshiel

Clyde Muirshiel Regional Park was designated in 1991 and covers an area from the Clyde coast of Largs,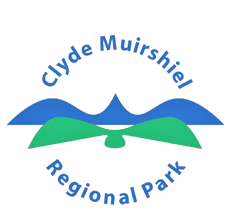 north to Greenock and east to Lochwinnoch. In total, an area of 108 square miles falls within the park boundary, making it Scotland's largest Regional Park. Castle Semple Centre is located at the edge of the village and has been a place of relaxation and activity for the people of Lochwinnoch and the surrounding area since 1971. Muirshiel Visitor Centre is located just outside the village and has links to Lochwinnoch dating back hundreds of years from the time when it was a popular Victorian estate.
You can find out even more about the Regional Park at our website www.clydemuirshiel.co.uk
Follow the park on Twitter, we're @Clydemuirshiel
Or, you can like us on Facebook www.facebook.com/clydemuirshielregionalpark


Castle Semple Centre
Lochlip Road Lochwinnoch PA12 4EA Tel: 01505 842 882

Opening Hours
April – Oct: daily 10:00 – 17:00 hours
Nov – March: daily 10:00 – 16:00 hours
The Visitor Centre and Country Park are open all year round and provide a great place to enjoy 'wonderful water, walks and wildlife' in the ancestral homelands of the Clan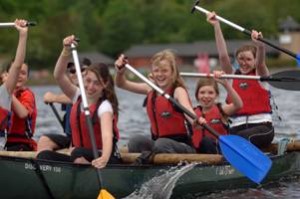 Semple at the gateway to Scotland's largest Regional Park. In the Visitor Centre, there are local, experienced staff who provide a warm welcome to the cafe, gift shop and give information on all you can do in the area.
Services available include:
Bike Hire – bike hire, child wagons and cycle repairs. Contact Martin at Express Cycles on 0786 779 0889 for details.
Fishing – Permits for coarse (non-migratory) fishing on Castle Semple Loch are available from the Visitor Centre. The loch has perch, pike and roach. Eels can also be caught. Local clubs St Winnoch Angling Club or Castle Angling Club can give you more information on boats and have the rights for migratory species such as salmon and trout.
Walks – enjoy walks along the cycle track, or off-track up into Parkhill woods where you will find the Collegiate Church, wonderful views from the 100 passages, or the new hillside walk to the top of the village.
Organised Activites – contact Senior Instructors Willie or Dave for various activity courses such as sailing, canoeing, mountain biking, or join in the Ranger events and activities such as bat walks, butterfly walks, bird box making etc.
Going out on the Loch? See what conditions are like by looking at the Castle Semple Centre webcam, available to view by clicking here

Muirshiel Centre
Calder Glen Road near Lochwinnoch PA12 4LB Tel: 01505 842 803

Opening Hours
April – Oct: daily 11:00 – 16:00 hours
Nov – Mar: weekends only 11:00 – 15:00 hours

Toilets are usually open longer hours in summer and during the week in winter.
There are trails in mixed woodland and tracks leading out on to the moor, where you can see the remains of the 1920s' grouse railway (NS 303 674), built to transport shooting parties on to the moor, and an old barytes mine (NS 292 648). The country park, part of Clyde Muirshiel Regional Park is surrounded by a Special Protection Area of international importance for its breeding population of Hen Harriers. The Countryside Rangers provide an environmental education programme, offer advice about local walking routes and wildlife, look on the events page of our website to see what special events, walks and family friendly activities are coming up. The Visitor Centre has refreshments for sale and a small gift shop, provides information on what to do and see, plus there is a seasonal exhibition on Hen Harriers as well as live images from a nest camera during the breeding season.